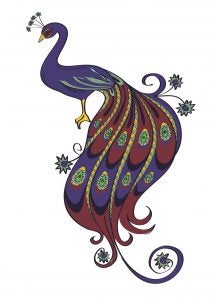 The Religions of India Initiative advocates for the academic study of India's diverse religious traditions and practices, and seeks to find ways to integrate academic research on India and programming relating to India into the curricular mission of UC Davis. The Initiative builds on the strengths of the Religious Studies department, and we also collaborate with other departments and programs across campus to bring exciting new scholarship and creative artists to campus. Public outreach is a key component of the Initiative, and the Initiative encourages the community to attend and participate in its year long programming.
I began the Religions of India Initiative at UC Davis in 2008, when I first arrived on the campus. Initially it began as an effort to build an academic community of scholars interested in all kinds of issues pertaining to India and South Asia. This eventually grew to engage the communities of the Greater Sacramento region through  a variety of outreach efforts.
The Initiative has resulted in a 2 million dollar endowment to establish the Mohini Jain Presidential Chair in Jain Studies at UC Davis. We have also partnered with the Mondavi Center to curate an annual performing arts series, India in the Artist's Eye that allows us to foster conversations between Indian artists, students and community members.
You can read more about the Religions of India Initiative here.