BOOKS
Endless Song. February 2020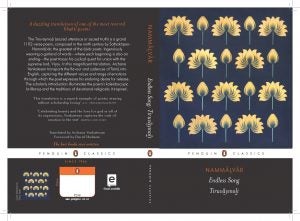 In Andal's Garden. December 2015; Reissued 2018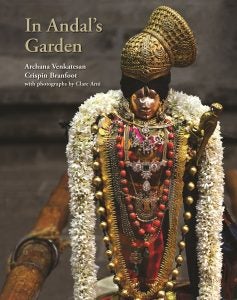 Tiruviruttam. May 2013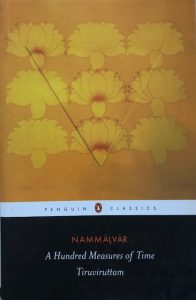 The Secret Garland. September 2010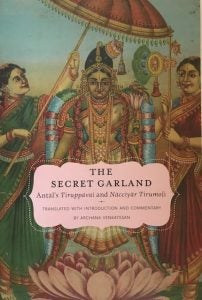 Indian Edition, December 2015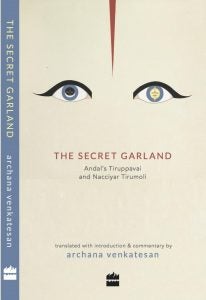 A new edition, part of Harper's Perennial Series
2019
SELECTED ARTICLES
"Aiṅkuṟuṉūṟu 261 on the Wild Boar." Sensitive Readings: Essays in Honor of David Shulman. ed. Yigal Bronner and Charles Hallisey." Cambridge, MA: Harvard University Press. [Forthcoming.]
"Speared through the Heart: The Sound of God in the Worlds of Tirumaṅkai." Journal of Hindu Studies. Volume 10, No 3 (Nov. 2017), pp. 275-300
"The Other Trinity: Alternate Histories of Carnatic Music." International Journal of Hindu Studies. Forthcoming, Winter 2018, pp. 122-166. [Forthcoming]
"Making Saints, Making Communities: Nāyaki Svāmikaḷ and the Saurashtras of Madurai." South Asia: Journal of South Asian Studies. Vol. 37, No. 4 (Dec. 2014). pp. 1-18.
"Āṇṭāḷ of a Thousand Names: The Making of a Goddess the Śrīvaiṣṇava Way." Voyages of the Body and Mind: Selected Female Icons from India and Beyond. eds. Anita Ratnam and Ketu H. Katrak. Cambridge Scholars Publishing, 2014. pp. 10-18
"A Tale of Two Cēvais: Araiyar Cēvai and Kaittala Cēvai at the Āṇṭāḷ Temple in Srivilliputtur." Journal of Vaishnava Studies. Vol. 22, No. 2 (Spring 2014) pp. 125-146.
"Another Kind of Āṇṭāḷ Story: The Divyasūricaritam of Garuḍavāhana Paṇḍita." Journal of Hindu Studies. Journal of Hindu Studies, Vol. 6, No. 3 (Nov., 2013) pp. 243-296.
"Ecstatic Seeing: Adorning and Enjoying the Body of the Goddess. Introducing Hinduism in Practice. ed. Pratap Penumala. Equinox Press, 2013. pp. 217-231.
"Love and Longing in the Time of Rain: A Response to Anne Monius's Ecologies of Human Flourishing: A Case Study from Pre-Colonial South India. Ecologies of Human Flourishing. Ed. Don Swearer. Cambridge, MA: Harvard University Press, 2011. pp. 61-69.
"Double the Pleasure: Reading Nammāḻvār's Tiruviruttam." Passages: The Relationships Between Tamil and Sanskrit in South India. eds. M.Kannan and Jennifer Clare. Pondicherry: French Institute of Pondicherry, 2009. pp. 267-279.
"How to Love God Like a Woman: Some Thoughts on Loving God in the Śrīvaiṣṇava Sampradāya." Journal of Hindu Christian Studies, Vol. 20, (2007). pp. 16-24.
Several of my articles are available on academia.edu.